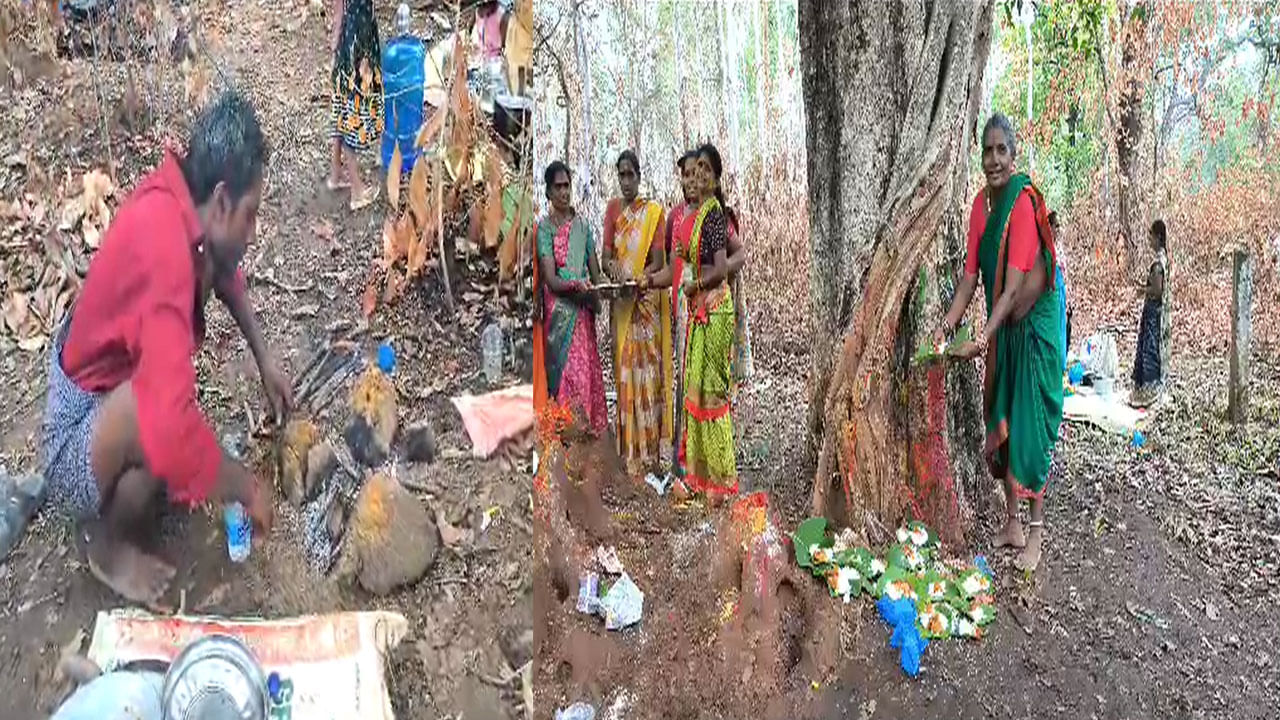 The body and mind shaken by the summer heat will be relieved by a refreshing shower. Pudami is excited. The smell of earth fills the mind. The bread giver expresses happiness. A bit late though Monsoons They continued their journey. Telugu states are mixed with Tolakari drops. As soon as Tolakari dripped, Pudamitalli was overcome. People who are shaken by the summer heat are sweating. Thankfully they are worshiping Mother Nature in their own way. Recently the people of Mulugu district left their villages and took the forest path. It is their custom to worship the forest mother when it rains. So they went to the forest to worship nature and worshiped the forest.
The headless people of Bestagudem, Venkatapuram mandal of the district, left the village where they live and moved to wild food with their children. There, worship was performed to the trees, trees and mounds and offerings were made. After that, all the relatives received Annaprasadam. The non-woven people said that it is their custom to perform this puja every year, begging the nymphs to protect them from diseases and to ensure that the crops grow well, milk flourishes, and the Tolakari rains fall.
More Telangana news Click here for..