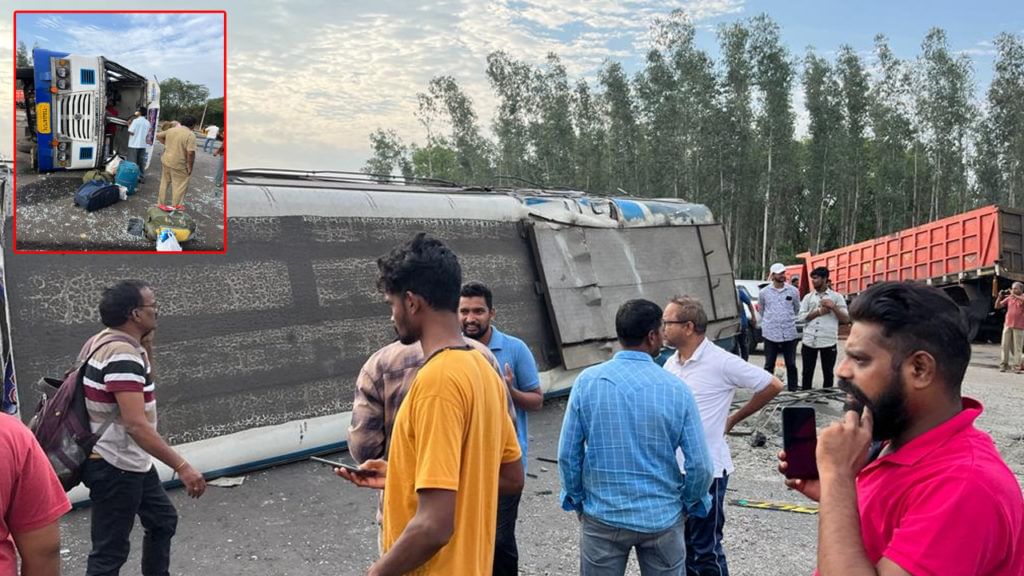 A serious road accident took place in Bhadradri Kothagudem district. Coal tipper coming at high speed collided with RTC bus. Many passengers were injured in this incident. Police said that the condition of five persons is critical. This road accident happened on Sunday morning near Anandagani, Chunchupalli mandal of Bhadradri district. A bus going from Bhadrachalam to Guntur was hit hard by a coal lorry at Anandagani. The police reached the scene of Hutahutina on the information of the locals and shifted the injured to the Kothagudem Government Hospital. Police said that 15 passengers were seriously injured, five of whom were in a serious condition. All others sustained minor injuries.
The TAS RTC bus was going from Bhadrachalam to Guntur town when the accident took place, police said. It is stated that there were 51 passengers in the bus at the time of the accident. The bus overturned after the coal lorry hit it hard. The police said that they have registered a case and are investigating the incident. Among the injured are people from Vijayawada, Nujiveedu, Bhadrachalam, Kothagudem and other areas. However, as there was no loss of life, everyone breathed a sigh of relief.
More For Telangana news..