He has been filling his stomach by begging since 40 years. If someone gives him pado or parako… he hides that money. That's how two thugs caught the eye of the money he had hidden for 40 years. What's more, he is an old man, at least he is not in a condition to walk.. So one fine night those thugs stole his money.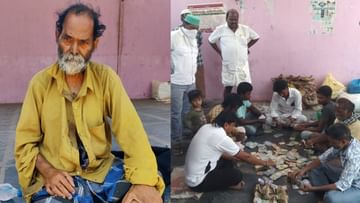 Beggar's Money
An inhumane incident took place in Kurnool. Two men stole money from a beggar. The beggar who was suffering from illness said that he would not work because his money was gone. When the matter was told to some villagers, they informed the police. The beggar said that two men from the local dargah stole his money. He complained to the police that the two men had taken nearly 4 lakh rupees which he had earned by begging for 40 years.
Following the complaint of the victim, the police took the two accused into custody. 3 lakh rupees were recovered from them. The seriously ill beggar was shifted to Bellary Government Hospital. The police said that the recovered money will be handed over to the tehsildar.
More Andhra Pradesh news for
Check out the latest news highlights