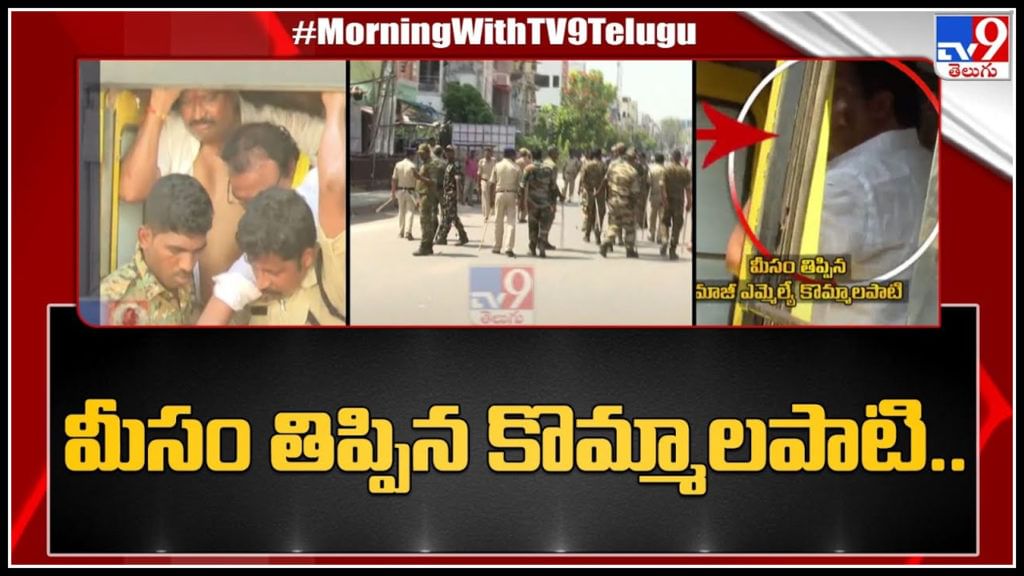 In Pedakurapadu constituency of Palnadu district, the challenge continued between YCP MLA Namburi Shankarrao and former MLA Kommalapati Sridhar. Both the leaders announced that they are ready to discuss the issue of illegal sand mining in Pedakurapadu and the development of the constituency near the Amaralingeswara Swamy temple. The police, alerted to these challenges, went to the homes of the two leaders in advance and gave a notice. Amaralingeswara Swamy advised not to come to the temple. However, it is reported that both Kommalapati and MLA Namburi secretly reached the Amaralingeswara Swamy temple the previous day. The police also reached the area in large numbers. 144 restrictions have been imposed in the vicinity of the temple.
>>>spot….visuals deployed by the police…should be put up.
For more videos:
Videos
Lati Charge on Allu Arjun Fans: Late night policemen do not care..! Bunny fans who do not decrease at all..
Allu Arjun Vibrant Look: Pushparaj as Ugra Gangamma.
Pushpa-2 Video: If Pushpa steps in.. even a tiger should become a dog..! Pushpa is destroying social media..