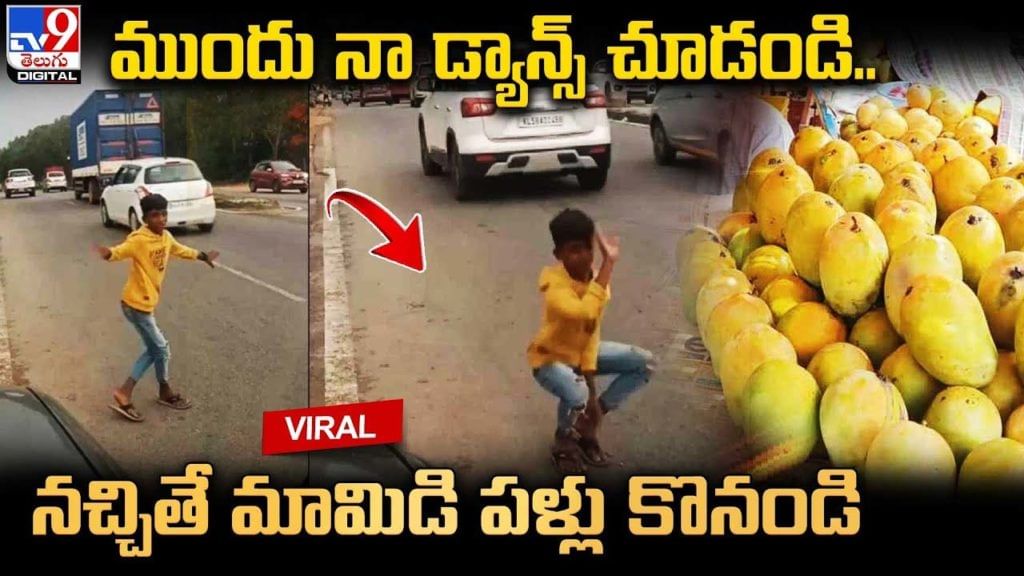 Everyone works hard in life. However, some are developmentally ahead of others by doing 'smart work'. A video of a boy selling mangoes is going viral on social media. The boy selling mangoes on a cart along the highway behaved smartly to impress the customers. The video of the trick played by this boy has become a topic of discussion on Twitter. This video is currently going viral on social media. In the viral video, a boy wearing a yellow T-shirt and jeans is dancing on the side of the highway. But do you know the real secret behind that dance.. Stopping the motorists coming and going.. He is requesting the motorists to buy the mangoes he has. But, unfortunately, many vehicles leave without stopping. When any car stops, the kid's face looks like an indescribable joy. A Twitter user posted this video.. 'A boy Yelawal is selling mangoes along the Mysore-Madikeri National Highway.
More viral of videos Click here for
Also Watch:
The trend has changed in the metro.. Now it's the animals' turn..
Super air conditioner.. for just Rs.10/-
30,000-year-old mummy found in excavations
A young man lit a lighter while filling petrol on his bike.. The shocking video has gone viral
So cute.. A New York girl who is in love with Indian flavors