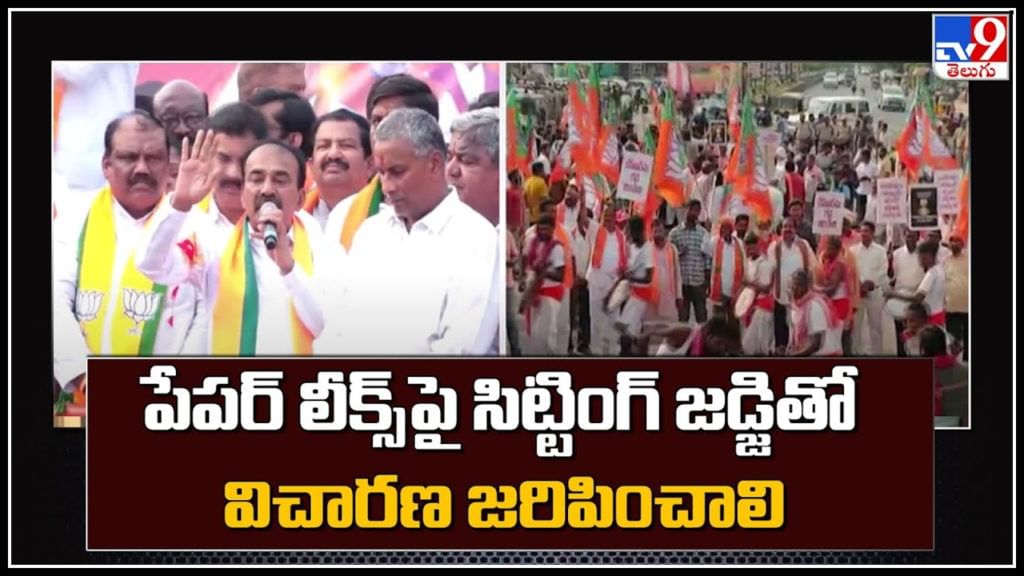 In another six months, this government will merge into the Ganga.. If you dare, you should resign and go for elections. We do not trust the police and SIT on the paper leak.. We should immediately conduct an inquiry with the sitting judge. BJP is not afraid of cases and blows. We are writing down what the police are doing. Will submit with interest.. Kabardar : Etala Rajender.
For more videos:
Videos
Lati Charge on Allu Arjun Fans: Late night policemen do not care..! Bunny fans who do not decrease at all..
Allu Arjun Vibrant Look: Pushparaj as Ugra Gangamma.
Pushpa-2 Video: If Pushpa steps in.. the tiger should also become a dog..! Pushpa is taking the social media by storm.