Egypt Shows Interest In Buying Tejas Fighter Aircraft, Other Military Equipment From India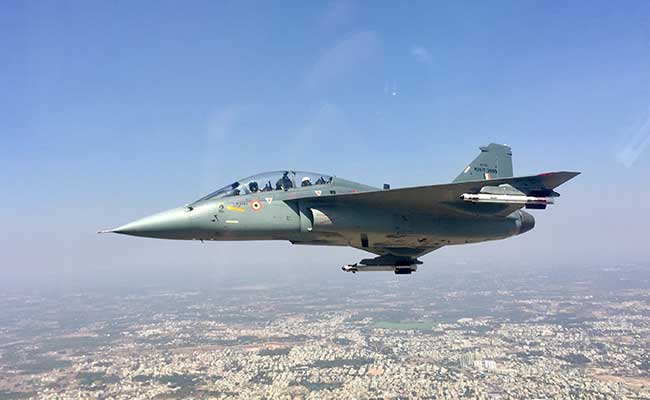 New Delhi:
Egypt has shown its interest in buying light combat aircraft Tejas, radar, military helicopters and other military equipment from India. The two countries on Wednesday resolved to enhance overall defense engagement in the face of the emerging regional security scenario. Official sources said that during the delegation-level talks between Prime Minister Narendra Modi and Egyptian President Abdul Fatah el-Sisi, the Egyptian side expressed its keenness to receive Indian military equipment.
Al-Sisi (68) arrived in India on Tuesday on a three-day visit. He will attend the Republic Day celebrations on Thursday as the chief guest. Sources said that Egypt has already held preliminary talks with India on the purchase of Tejas. It is learned that the Egyptian side is also considering buying Akash missiles and smart anti-airfield systems from India. The US, Australia, Indonesia, Malaysia, Argentina and the Philippines are also among the countries that have inducted India's Tejas fighter aircraft. Has shown interest.
In the talks, Modi and El-Sisi decided to elevate India-Egypt bilateral cooperation to the level of strategic partnership. Foreign Secretary Vinay Kwatra said about the decision to elevate the bilateral relationship to the level of a strategic alliance, the emphasis would be on four pillars of cooperation in this regard, which include politics and security, economic connectivity, scientific and economic ties, and cultural and people-to-people ties. Contacts included. The overall defense ties between the two countries have deepened in the last few years. In July last year, the Indian Air Force participated in a month-long strategic leadership program in Egypt with three Su-30MKI fighter aircraft and two C-17 transport aircraft.
read this also-
Featured Video Of The Day
Varanasi: Shahrukh's fans reached the theater to see Pathan in the bitter cold, showed great enthusiasm