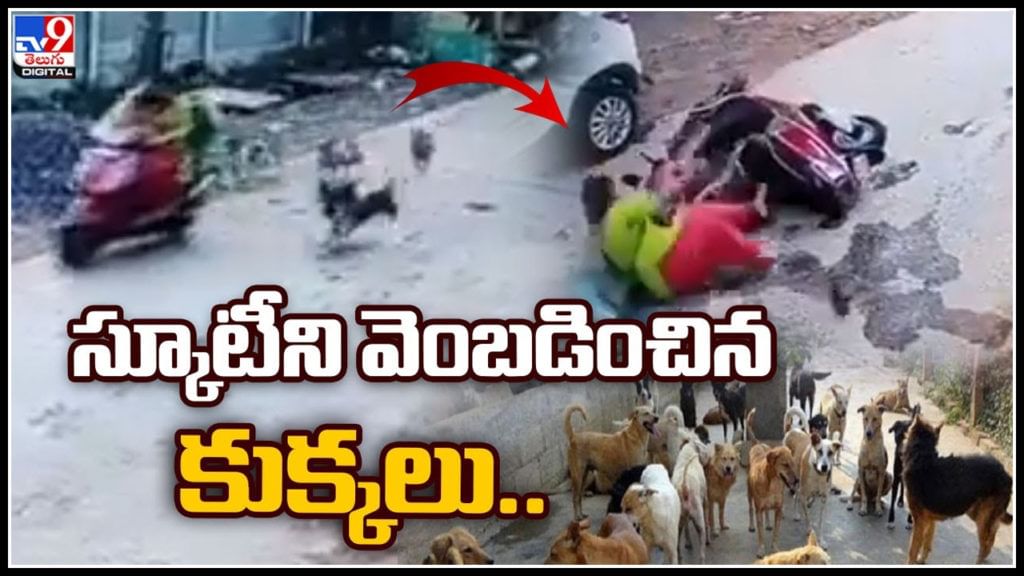 Menace of stray dogs has become a big problem for common people. There is no difference between here and there. People who go on the road are disturbed. Recently in Odisha, two women and another child were chased on a scooter. Three people riding a bike were chased by stray dogs on the third line of Gandhinagar in Berhampur Nagar. A woman driving a scooty was afraid of being bitten by dogs and hit a car parked on the side of the road in front of her while looking back. In this accident, two women and another boy on the vehicle were seriously injured. A scooter and a car were destroyed in the accident. But the three were out of danger and breathed a sigh of relief. The scenes related to this incident were recorded in the CCTV camera installed there. Now that video is going viral on social media.
For more videos:
Videos
Lati Charge on Allu Arjun Fans: Late night policemen do not care..! Bunny fans who do not decrease at all..
Allu Arjun Vibrant Look: Pushparaj as Ugra Gangamma.
Pushpa-2 Video: If Pushpa steps in.. even a tiger should become a dog..! Pushpa is destroying social media..