Air India Fined Rs 10 Lakh For Not Reporting Second Peeing Incident On Flight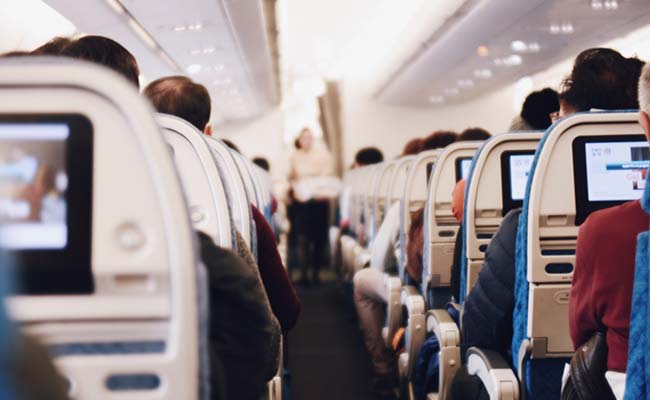 New Delhi :
The Directorate General of Civil Aviation (DGCA) has imposed a fine of Rs 10 lakh on Air India for not reporting an incident last month when a man allegedly urinated on the blanket of a woman on an empty seat on a Paris-Delhi flight. Had given. It has been said by the DGCA that the Tata-run airline delayed sending the December 6 incident to its internal committee. This was the second incident of a passenger urinating on a seat on an Air India flight, after another man allegedly urinated on a female co-passenger on a New York-Delhi flight on November 26. Air India did not report these incidents to the DGCA before coming to the media.
The DGCA was informed about the incident on December 6 when it sought details from Air India. Was. A statement from the DGCA said, "Air India did not report the incident until DGCA asked them to report the incident on January 5, 2023." "It is clear from the airline's reply that it did not comply with the "provisions relating to handling of unruly passengers as per DGCA," the statement said.
In a statement released on Tuesday, the DGCA said that two incidents of unruly behavior of passengers in Air India's Paris-New Delhi flight on December 6 have come to light. A passenger on board this flight was found smoking in the toilet in a state of intoxication. In the same flight, another passenger allegedly urinated on a blanket kept on an empty seat next to him. At that time the female passenger sitting on the adjacent seat had gone to the toilet. Subsequently, DGCA issued a show cause notice to the management of M/s Air India as to why enforcement action should not be taken against them for non-compliance of regulatory obligations. Air India submitted its reply to the notice on 23 January 2023 and the same was examined. A fine of Rs 10 lakh is being imposed on Air India for not reporting these incidents on time.
read this also-
Featured Video Of The Day
MP: Books like Ramayana-Mahabharata will be included in school education syllabus, CM announced